Tally Accounting
We are one of the leading Tally TSP, TP and Integrators. With number of utilities that can help You as a Tally Customer in improving decision making through innovative and advanced reporting.
Tally powers over 9 Lakh businesses world wide.
The tools offer substantially speed boost through improved performance. Tally enjoys a reputation as India's leading business management software product company. With an ideal combination of function, control and customisability built in, Tally.ERP 9 permits business owners and their associates to do more.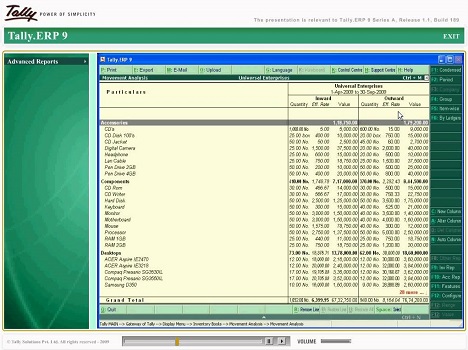 India's Leading Accounting Software
Looking for Tally installation, customization or learning solution?
Contact Us Now